To mark Her Majesty's Platinum Jubilee the Parish Council, with the help and generosity of Rob Green, planted a Liquidambar (Sweet Gum) tree in the playing field.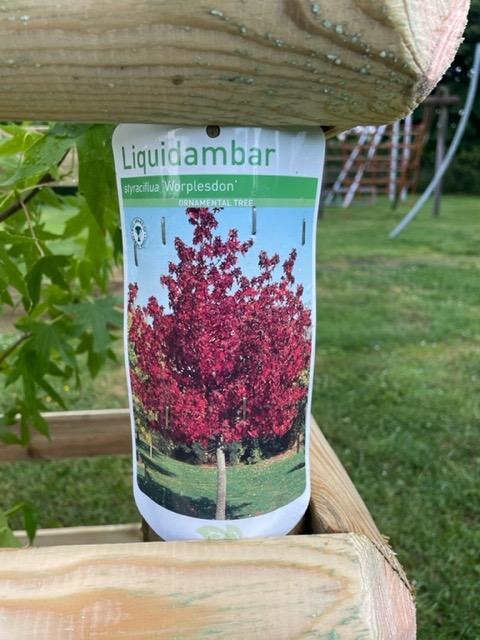 Liquidambar Styraciflua 'Worplesdon' has fantastic star-shaped foliage that display an autumn colour that begins with yellow and orange, developing to vibrant claret red. 
The Clerk is in the process of arranging for a dedication plaque that will be added very soon.