Many residents turned out to the War Memorial on Sunday 13th to observe a minute's silence and remember the sacrifice that previous generations have made in defence of the country. Wreaths were laid by several in attendance, including by the Parish Council (See image above).
The event was made especially poignant as the Ukrainian flag was flying alongside the Lest We Forget flag and our thoughts were directed towards the current generation of people caught up in the defence of a democratic way of life in the face of attack by a dictator.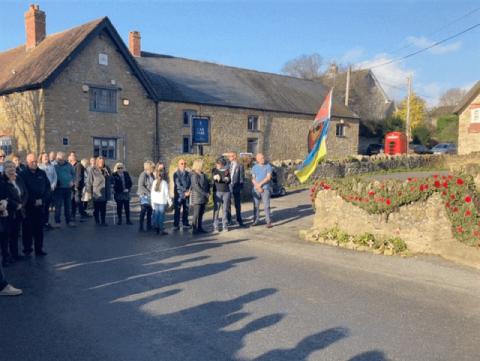 Many of those attending went onto the church for service of Remembrance followed by tea and coffee and their spirits were raised by some amazing Bach played on the organ by Dr Huw Ridgeway.