System briefing on COVID-19 surveillance – current status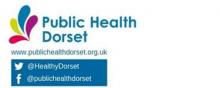 Key issues and information from Public Health Dorset 
Overall assurance statement
Currently BCP and Dorset Councils are experiencing low numbers of cases compared with many other Councils in England. The current risk of a second peak is currently considered LOW.
Cases in BCP Council in past 5 days
1 (0.3 cases per 100,000; regional rate is 1.6 per 100,000)
Cases in Dorset Council in past 5 days
4 (1.1 cases per 100,000; regional rate is 1.6 per 100,000)
Key messages and themes

Local R number

R number calculations cannot be accurately estimated for smaller populations below a regional level. Therefore we cannot share a reliable R number for Dorset. We use other surveillance such as information from Public Health England health protection team, and data from NHS Test and Trace to understand the incidence rate for COVID in Dorset. We will use this information to keep you updated on the current situation in the county.

Regional estimates for R were published Friday 19 June and estimate the figure for the South West to be 0.6 to 0.9. This means overall numbers of cases are not growing in the South West, and they remain low compared with other regions. It does not change our local assessment that the current risk of a further peak is low.

The national R number is published weekly and is currently between 0.7 and 0.9.

Key messages for schools
The national estimate of R is below 1, and current advice is that it should be safe for schools to return as long as the guidance is followed to maintain social distancing and hygiene.
Key messages for care homes
The number of outbreaks in care homes has fallen significantly with none in the past 7 days notified to Public Health England for BCP Council or for Dorset Council.